Mangosteen 100 % Pure Organic Certified
Mangosteen Juice is rich in naturally occurring Xanthones which are the "Key Actives" responsible for the multitude of health supporting benefits for which Mangosteen has been revered. Mangosteen Gold is made from the Mangosteen fruit and from the pericarp as this is where much of the goodness is found. Mangosteen provides naturally occurring minerals, vitamins, antioxidants, phytonutrients and bioflavanoids
The Garcinia Mangostana plants are mainly grown in the tropical rainforests of South East Asia where the soils are high in nutrient value and the climate is warm, creating near perfect conditions for the moist, white, sweet and juicy fruit to ripen.
For centuries, the people of Southeast Asia have treasured the Mangosteen fruit for its many life-sustaining benefits. In fact, the Mangosteen fruit is considered the "Queen of Fruits".
Recent scientific findings support the wisdom of these traditional healers. A recent scientific inquiry has revealed the extraordinary benefits of the Mangosteen fruit and its rich supply of antioxidants called Xanthones. Studies have identified approximately 200 different types of Xanthones, and the Mangosteen fruit contains an amazing 43 of them!
The antioxidant Xanthones found in the juice of the Mangosteen fruit has powerful antioxidant properties. Antioxidants help to neutralize and eliminate free radicals, and may help combat age-related degeneration of cells and body tissue Some commonly reported benefits of Mangosteen Juice include helping to prevent premature aging, facilitating weight loss, an increase in energy levels, improved flexibility in joints and a reduction in pain from common ailments.

Features
SKU
MGG
Features
Boost Energy Levels - Enriched with Xanthones
A very high ORAC product
Boost immune system
Promotes fertility: may increase sperm count
Alleviate Cell Damage Caused by Free Radicals

Manufacturer

Dynamic Health

Ingredients

100 % Pure Juice from Mangosteen Fruit. Does not contain alcohol, sugar, articifial colour or preservatives.

Ingredients

No

Instructions For Use

Take 30ml (1 fl oz) daily, preferably on an empty stomach.

Nutritional Facts

No
Customer Reviews
I have Prostate Cancer and have been advised that Mangosteen Juice can help improve the reduction of the PSA levels. Since starting to take a daily drink of Mangosteen and combining it with a number health food shop products ny PSA has reduced considerably. (Posted on 6/18/2012)
I feel that Mangosteen Juice has boosted my immune system and kept me free of coughs and colds for the past 18months since I was recommended try it. (Posted on 11/16/2011)
The product is good but is spoilt by poor packaging. Whilst the container is robust and well marked, getting into plastic bottle is difficult and I consider it to be a safety risk. Once the plastic cap is removed, which requires a knife to break the seal! There is a hand-pull tabs, with a selophane pull. This is difficult to raise and the tab is then impossible to open with hand-power alone. This has led me to use pliers and recently a knife. There is danger when using the latter as the tab top is made of reinforced cardboard that gives the impression of being welded to the bottle. Whilst I struggle, with the occasional profanity to help me along, others may be less fortunate and injure themself. (Posted on 11/15/2011)
I had a serious car crash in 1978, resulting in head/neck and whiplash injuries. Straight after the crash I developed severe 3/4 day migraines. In bed, being constantly sick and in terrible pain. My daughter thought Mangosteen might be good for me. Since taking in every day, the migraine attacks are less severe and more manageable, also I don't get as many. I no longer spend 3 to 4 days in bed, loosing confidence and the will to live. Thankyou so much, I now have a life. Regards Joyce, Chorley (Posted on 6/2/2011)
Since a road traffic accident four years ago which left me paraplegic and with lots of physical problems including the loss of one leg, I've had almost constant pain which has prevented me from having the quality of life I'd like.

I have to spend a lot of time in bed because travelling about in my wheelchair becomes painful after a short time.
I read in my local paper about a man who was in the same state, who had found help from mangosteen juice.

I checked it out on the internet, and found quite a lot of conflicting reporting as to whether it does any good or not.

But, being fed up with tablets and their side effects, and having tried other more natural remedies with little success, I thought it was worth a try.

Within three days of starting it, I had my first pain-free day in years. I was able to attend a course and actually enjoy it. Since then, I'm continuing to take the juice daily, and I'm definitely much better - not always pain-free, but always more comfortable than before, and able to spend much longer periods out of bed. I'm also sleeping better. I'm really thrilled and especially happy that this magic juice has no side-effects and is making me healthier as well as more comfortable. Thank you so much. (Posted on 2/25/2011)
We Also Recommend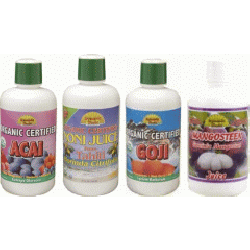 Regular Price: £79.75
Special Price £59.85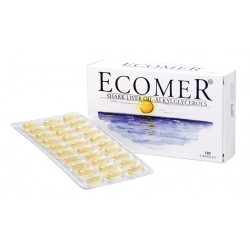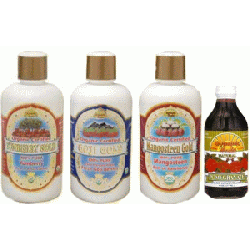 Regular Price: £82.80
Special Price £65.00