The ultimate in Liquid Joint Nutrition!
The "claimed fact" that pills are the only and best way to obtain glucosamine is simply not true.
It is a well known fact that liquid is absorbed much better than powder. According to the Physician's Desk Reference "only 10 to 20% of vitamins and minerals in any pill form is absorbed by the human body." Furthermore, the National Advisory Board states that 100 MG consumed in tablet form translates to a minute stabilized 8.3 MG or 8.3% concentrated in the blood, as compared to 98% in liquid form. This means that if you take 1500 mg of glucosamine in capsule form and you absorb 20% of this, you are really only getting 300mg absorbed into your bloodstream. However, if you take 1250mg of glucosamine in liquid form, 98% of which is absorbed, you are getting a full 1225 mg of glucosamine absorbed into your system per day which will provide much fuller relief, much more quickly.
Instead of receiving some relief in 6-10 weeks (many people receive no relief at all) with glucosamine in powder form from capsules, those who use a high quality liquid glucosamine formula can expect to notice results in about 30 days. Simply put, glucosamine provided in liquid form is absorbed more quickly, much more fully, and provides greater, longer lasting relief.
This liquid joint formulation from Perfect Shape is a pharmaceutical grade supplement with therapeutic doses of glucosamine hydrochloride (Hcl), Chondroitin & MSM for maximum absorption and complete relief. With a revitalising combination of Glucosamine hydrochloride (1500mg), Chondroitin Sulphate (1200mg), MSM (400mg), Tart Cherry Concentrate (2500mg), Vitamin C (100mg), Collagen (30mg), Aloe Vera (150mg), Tumeric (200mg) and Bromelain (120mg), you will feel the effects within days!
Glucosamine is beneficial in the treatment for osteoarthritis in both humans and pets. It has been proven effective in easing osteoarthritis pain, rehabilitating cartilage, renewing synovial fluid, and repairing joints that have been damaged from osteoarthritis. 

Each person produces a certain amount of glucosamine within their bodies. When people grow older, their bodies lose the capacity to make enough glucosamine, so the cartilage in their weight-bearing joints, such as the hips, knees, and hands is destroyed, then hardens and forms bone spurs, causing pain, deformed joints, and limited joint movement. 
 
This news was first discovered in the early 80's in the European medical community. By the end of the 1990's, numerous double-blind, placebo controlled, glucosamine studies had been published, all reporting that glucosamine was indeed very beneficial in the treatment of osteoarthritis, and that it was safe for long term use. 

With such great news spreading very quickly, the glucosamine industry became very large. Almost every major nutraceutical or vitamin company put out a glucosamine product, and today it can be bought in just about every food store, health food store, vitamin store, wellness clinic, and chiropractors office.
However, in the rush to gain market share with their glucosamine product, companies often put out products with little regard to the quality of the product being produced.
They rushed to the market and did not take the time to do essential things like perfom lab analysis on their products. They put out medium or low grade glucosamine products to save money; and they put the glucosamine in pill or capsule form.
They tell you that all glucosamine products are the same. First thing you must know--they are not. There are five main factors that you need to analyse when selecting a glucosamine product. These include:
Amount of glucosamine per daily dose -This product contains 1500mg
Type of Glucosamine - This product contains HCL - the very best form of Glucosamine
Quality of Ingredients
Delivery System
Synergistic Ingredients
Price Per Day
One of the most important of these factors is the system of delivery. In their rush to the market in 1999, 2000, and 2001, the very large majority of companies simply put their glucosamine in pill or capsule form. However, with glucosamine and all other vitamins and supplements, it is a well known that liquids are absorbed faster and more effectively than solids. Absorption is a very important thing to look at simply because if you are not absorbing the glucosamine, you will not have any relief whatsoever no matter how much you take.
This high quality product contains 2000mg of Glucosamine in liquid form to provide optimal absorption.
Chondroitin sulphate consists of repeating chains of molecules called glycosaminoglycans. Studies with animals have shown that chondroitin may help in the healing of bone. Chondroitin sulphate has also been shown, in numerous trials to relieve symptoms and possibly slow the progression of osteoarthritis or even reverse it.
MSM is an odourless, water-soluble, white crystalline material that supplies a bioavailable form of dietary sulphur, which plays a major role in stabilising and promoting numerous body functions.
MSM is responsible for the flexible bond between cells, including those that make up the skin. It acts to block undesirable chemical and physical cross-linking or bonding of collagen which is associated with tough, ageing skin.
Approximately half of the total body sulphur is concentrated in the body's muscles, skin, and bones. It is present in keratin, the tough substance in the skin, nails and hair. Sulphur is necessary for making collagen, the primary constituent of cartilage and connective tissue, but it is also responsible for the conformation of body proteins through the formation of disulfide bonds, which hold connective tissue together.
MSM does this in conjunction with vitamins and amino acids, and the process is going on 24 hours of every day. The body never stops making new cells, and this calls for an unceasing supply of MSM and all other essential nutrients.
Tests conducted with laboratory animals indicated that wound healing occurred faster with a group receiving MSM, but even faster with both MSM and vitamin C supplementation.
Beth M. Ley, in her book, MSM: Our Way Back to Health With Sulphur, lists common signs of sulphfur deficiency, including slow wound healing, scar tissue, brittle hair or nails, gastrointestinal problems, arthritis, acne, depression, and more. "The body is in a constant state of repair, but if we do not have all the necessary 'parts'", says Ley, the body will "produce weak, dysfunctional cells."
This new and improved formulation now includes Tart Cherry Concentrate, Collagen, Tumeric, Bromelain, Vitamin C, Vitamin D3 and Aloe Vera and is specifically designed to support ligament, tendon and joint function.
As collagen production diminishes in the body, steps must be taken to aid the connective tissue , joints and bones so they will remain strong and pain free.
This powerful product is suitable for those who lead physically active lives, such as athletes and sports people, for those who have had joint injuries and for the elderly alike. We believe you will love this combination of Tart Cherry, Collagen, Glucosamine Hcl, Chondroitin, MSM, Bromelain, Tumeric and Aloe Vera.
SPECIAL FEATURE
Interview with Steve Hampson ex Professional Wigan Rugby League Player and Great Britain International

It is very rare that a professional sportsman will put his name to a product for no other reason than it works for him!
No fat commission cheque or fancy advertising campaign, just simply that the product works for him and he would be happy to recommend it to anyone with similar conditions.
What a breath of fresh air he was and such a lovely man. Very down to earth and genuine in his comments, just read the interview for yourselves and see what you think.
Q. Thanks for agreeing to this interview Steve it is an honour to meet you.
A. No problem, its nice to meet you.
Q. Have you alway sbeen interested in Sport ?
A. Yes, from an early age I would race the bus home from school! Seriously, I played soccer, cricket, basketball and was part of the gymnastics and swimming team. Funny though, I never played rugby unless they were short.
Q. When did you tun professional ?
A. It was in October 1993
Q. Who did you play for?
A. Wigan Rugby League Football Club and I also played for my country at international level.
Q. What have you done since leaving rugby?
A. I took a coaching position with Lancashire Lynx which I thoroughly enjoyed. Then I took a position with the Sales Sharks Rugby Club as their Strength & Conditioning Coach.
Q. How are you feeling now you have retired as a professional player?
A. Im still obviously very much into m personal fitness, however age catches up with everyone and unfortunately I suffer from aching joints after my regular gym sessions.
Q. Have you always been interested in alternative medicines?
A. Yes!, Ive always looked for the herbal remedy and other food supplements rather than prescription medicines. I am a big believer that herbal alternatives are more natural and safer on the body.
Q. What kind of products have you taken for specific ailments?
A. Mainly protein/carbohydrate mixes. You obviously want to know how your arthritis product is working for me? I find the product amazing with regard to joints. It enables me to up my intensity especially on the weights side of my workouts, and know the next morning I wont wake with aching joints. Perfect Shape is helping me keep in Perfect Shape if youll pardon the pun.
Q. Do you feel they help you?
A. Yes I do and would recommend the mixes and liquids. The dosage in the Liquid Life Joint Care is one of the highest I have seen, it is so easily absorbed by the body. Glucosamine, combined with Chondroitin & MSM are a brilliant combination. I would recommend it to anyone with similar joint problems.
Q. What are you doing within the sports world?
A. I am now a Personal Fitness Trainer to two world class golfers, Darren Clark and Lee Westwood, I travel with them on their international golf tours and ensure they are up to their best potential in the fitness side. I am proud to say that the changes in the guys is being well recognised!
Q. Finally Steve, you look amazing physically, do you feel fit and healthy?
A. Absolutely! All day, everyday.
Q. Thanks for your time Steve, its been a pleasure to speak with you.
A. No problem at all,- thanks for providing such a great product as Liquid Life Joint Care ! .



Features
SKU
LLJ
Features
Helps Alleviate Joint Pain
Helps Maintain Joint and Cartilage Elasticity
Contains Glucosamine, Chondroitin, MSM, Collagen and Aloe Vera
Easier to Swallow than Hard Tablets & Powders
Recommended by Sports and Health Professionals

Manufacturer

AllOne (previously TRC Nutritional)

Ingredients

Vitamin C (as Ascorbic Acid) 100mg, Vit D3 400IU, Glucosamine HCL 1500mg, Chondrotin Sulfate 1200mg, MSM (Methylsulfonylmethane) 400mg, Collagen Type II (Chicken) 30mg, Aloe Vera (inner fillet) 150mg, Bromelain 120mg, Tumeric 200mg, Purified Water, Orga

Ingredients

No

Instructions For Use

Adults: Take 1 capful (30ml) daily. Deliciously flavoured to consume alone or mix with water, juice or smoothies.

Nutritional Facts

Calories 15, Sodium 10mg, Carbohydrate 4g (Dietary Fibre 1g, Sugars 2g),
Customer Reviews
The product seems to be American and is not recommended by the FDA which does give a small concern to us. Having said that have been taking chrondrioton and Glucosamine in tablet form and the liquid seems to be working better.

Note from Perfect Shape: Thanks for your review. Liquid supplements can be more effective as they are absorbed more quickly into the body. (compare liquid paracetamol with paracetamol tablets as an example). Regarding the comment on FDA approval. The FDA Staff carry out research to evaluate and enhance the Safety of <b>"Drug"</b> Products. Dietary supplements are not classified in the US as drugs and as such are not subject to approval by the FDA which is why the product and all supplements originating from the US contain this disclaimer. (Posted on 6/16/2011)
I have two replacement knees and suffer great pain in my neck, I have been taking Liquid Life Joint Care and have experienced great relief whilst using this product. Can't do much about the knees but the neck relief is fantastic ! (Posted on 2/17/2011)
The Liquid Life Joint Care I have now used for 1 month and have noticed a great improvement in mobility, no more aches and stiffness. (Posted on 2/17/2011)
I wish to report on the pain relieving properties of Liquid Life Joint Care. Last night I felt that I had a dagger in my spine, between my scapulae, causing acute pain. I took some Liquid Life Joint Care at 6.00pm and again at 10.00pm - and slept like a top. It is definitely the best glucosamine etc combination I have used in over 20 years ! (Posted on 2/17/2011)
We Also Recommend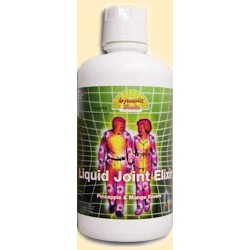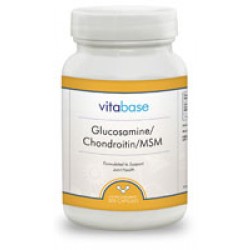 Regular Price: £21.95
Special Price £18.95