The ultimate high strength joint care liquid !
The "claimed fact" that pills are the only and best way to obtain glucosamine is simply not true.
It is a well known fact that liquid is absorbed much better than powder. According to the Physician's Desk Reference "only 10 to 20% of vitamins and minerals in any pill form is absorbed by the human body." Furthermore, the National Advisory Board states that 100 MG consumed in tablet form translates to a minute stabilized 8.3 MG or 8.3% concentrated in the blood, as compared to 98% in liquid form. This means that if you take 1500 mg of glucosamine in capsule form and you absorb 20% of this, you are really only getting 300mg absorbed into your bloodstream. However, if you take 1250mg of glucosamine in liquid form, 98% of which is absorbed, you are getting a full 1225 mg of glucosamine absorbed into your system per day which will provide much fuller relief, much more quickly.
Instead of receiving some relief in 6-10 weeks (many people receive no relief at all) with glucosamine in powder form from capsules, those who use a high quality liquid glucosamine formula can expect to notice results in about 30 days. Simply put, glucosamine provided in liquid form is absorbed more quickly, much more fully, and provides greater, longer lasting relief.
This liquid joint formulation from Perfect Shape is a pharmaceutical grade supplement with therapeutic doses of Glucosamine Sulphate and Chondroitin for maximum absorption and complete relief. With a revitalising combination of Glucosamine Sulphate (1500mg), Chondroitin Sulphate (1500mg), Lycopene (50mg), Horsetail (50mg), Plant-derived Collagen (35mg), Vitamins A, C, D3, B1, B2, B3, B5, B6, B12 and B15, this formula is specifically designed to support ligament, tendon and joint function.
Glucosamine has been proven effective in easing osteoarthritis pain, rehabilitating cartilage, renewing synovial fluid, and repairing joints that have been damaged from osteoarthritis. Each person produces a certain amount of glucosamine within their bodies. When people grow older, their bodies lose the capacity to make enough glucosamine, so the cartilage in their weight-bearing joints, such as the hips, knees, and hands is destroyed, then hardens and forms bone spurs, causing pain, deformed joints, and limited joint movement.
This news was first discovered in the early 80's in the European medical community. By the end of the 1990's, numerous double-blind, placebo controlled, glucosamine studies had been published, all reporting that glucosamine was indeed very beneficial in the treatment of osteoarthritis, and that it was safe for long term use. With such great news spreading very quickly, the glucosamine industry became very large. Almost every major nutraceutical or vitamin company put out a glucosamine product, and today it can be bought in just about every food store, health food store, vitamin store, wellness clinic, and chiropractors office. However, in the rush to gain market share with their glucosamine product, companies often put out products with little regard to the quality of the product being produced. They rushed to the market and did not take the time to do essential things like perfom lab analysis on their products. They put out medium or low grade glucosamine products to save money; and they put the glucosamine in pill or capsule form. They tell you that all glucosamine products are the same. First thing you must know--they are not.
All glucosamine products are not the same. There are five main factors that you need to analyze when selecting a glucosamine product.
Amount of glucosamine per daily dose -This product contains 1500mg
Type of Glucosamine - According to the Arthritis and Glucosamine Information Center in the US, we should go for Glucosamine Sulphate or Glucosamine HCl (hydrochloride), and avoid the similarly named "glucosamine sulphate NaCl" or "glucosamine sulphate KCl". Glucosamine in tablet form is not recommended due to low absorption issues. This product contains Glucosamine Sulphate.
Quality of Ingredients
Delivery System - Synergistic Ingredients
Price Per Day
One of the most important of these factors is the system of delivery. In their rush to the market in 1999, 2000, and 2001, the very large majority of companies simply put their glucosamine in pill or capsule form. Absorption is a very important thing to look at simply because if you are not absorbing the glucosamine, you will not have any relief whatsoever no matter how much you take.
Chondroitin Sulphate is a major constituent of cartilage. It provides structure, holds water and nutrients. One important property of Chondroitin is that it allows other molecules (nutrients) to move through cartilage. This is especially important as the blood supply to cartilage is particularly poor. If nutrients cannot get to the damaged area then healing is unlikely to take place. Chondroitin Sulphate consists of repeating chains of molecules called glycosaminoglycans. Studies with animals have shown that chondroitin may help in the healing of bone. Chondroitin Sulphate has also been shown, in numerous trials to relieve symptoms and possibly slow the progression of osteoarthritis or even reverse it.
Glucosamine and Chondroitin are crucial for the construction of glycol-saminoglycans (otherwise known As GAG's) in articular cartilage. Reduced GAG content in the cartiledge matrix corresponds with the severity of poor joint function. Nutritional research has documented that oral glucosamine and chondroitin appear to be capable of promoting the chondrocytes to secrete more GAG's.
Lycopene is a red plant pigment and a proven antioxidant that once absorbed by the body, helps to prevent and repair damaged cells. Antioxidants are compounds that fight free radicals in the body and have been shown to inhibit DNA oxidation that can lead to some cancers. Antioxidants are the internal bodyguards that protect our cells from free radicals. The degenerative effects of free radicals are not limited to cancer - they can also cause blockages in the arteries, joint deterioration, nervous system degradation and aging. In laboratory experiments, lycopene has been found to possess the most protective effects against free radicals within the entire carotenoid family.
As collagen production diminishes in the body, steps must be taken to aid the connective tissue , joints and bones so they will remain strong and pain free.
This high strength formula is suitable for those who lead a very physically active life such as athletes and sports people, and equally very beneficial for the elderley.
Features
SKU
LJE
Features
Helps Alleviate Joint Pain
Helps Maintain Joint and Cartilage Elasticity
Contains Glucosamine, Chondroitin and Collagen
Fortified with Vitamins D3, Complex B, Zinc&Horsetail
Easier to Swallow than Hard Tablets & Powders

Manufacturer

Dynamic Health

Ingredients

Vitamin C (as Ascorbic Acid) 60 mg, Glucosamine Sulphate 1500 mg, Chondrotin Sulphate 1500 mg, Lycopene 50mg, Collagen 35mg, Horsetail 50mg, Purified Water, Natural Mango Flavour, Natural Pineapple Flavour, Potassium Sorbate (preservative), Citric Acid, V

Ingredients

No

Instructions For Use

Take 2-4 tablespoons per day with or after meals. As a general guide use 1 fl oz per 100lbs body weight. Refrigerate the product after opening.

Nutritional Facts

Calories 10, Sodium  0mg, Carbohydrate 5g, Dietary Fibre <1 g, Sugars (from Fructose)  2.3 g  
Customer Reviews
Excellent product Review by

Patrick

Needs to be taken daily for maximum results. (Posted on 6/15/2011)
We Also Recommend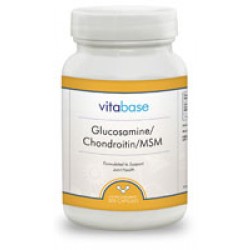 Regular Price: £21.95
Special Price £18.95