Yumberry Juice from Perfect Shape - 100% Pure Organic
Yumberry is a unique fruit mainly cultivated in subtropical region of southeast Asia.
Yumberry is one of those rare "good for you" healthy fruits that actually tastes great on its own or can be blended with other juices to add nutritional value and unique rich flavours.
Yumberry Juice is unusually rich in OPC's (Oligomeric Proanthocyanidins) the most powerful class of free-radical-scavenging antioxidants believed to support every metabolic system in the body. OPC's can protect the body against internal and environmental stresses and are said to help defend against cardiovascular and other degenerative diseases and premature ageing.
Yumberry Juice OPC's have also been shown to boost the immune system, lower blood pressure, help lower LDL cholesterol levels and increase strength and elasticity of blood vessels while slowing down the collapse of collagen, can help keeping skin firm, smooth and wrinkle free.
Yumberry fruit has a bright-colored round appearance with juicy sugar-acid balanced flesh containing high nutritional value. It is a healthy fruit, high in antioxidants, vitamins, and minerals; including vitamin C, thiamine, riboflavin and carotene.
Features
SKU
YUM
Features
High in OPCs!
Strengthen every metabolic system in your body!
Alleviate Cell Damage Caused by Free Radicals
Liquid Nutrition providing the ultimate form of absorption
Easier to swallow than hard tablets and capsules

Manufacturer

Dynamic Health

Ingredients

100% Organic Yumberry juice from fresh Myrica Rubra berries 30,000mg. Does not contain alcohol, sugar, articifial colour or preservatives.

Ingredients

No

Instructions For Use

Take 30ml (1 fl oz) daily, preferably on an empty stomach.

Nutritional Facts

No
We Also Recommend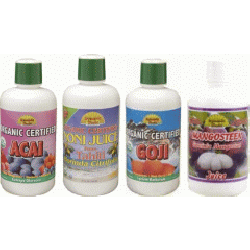 Regular Price: £79.75
Special Price £59.85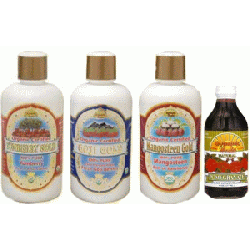 Regular Price: £82.80
Special Price £65.00