Acai Berries - Top 10 SuperFoods in the World
Acai Berries are harvested from the Acai Palm in the Brazilian rainforest of the Amazon, where the nutrient rich soil provide perfect growing conditions for this wonder fruit. Acai Berries have been used for centuries as a source of food by Brazilian natives, because of their pleasant taste, and high nutrient content.
In recent years, the Acai berry was acclaimed as one of the top 10 SuperFoods in the World by Dr Nicholas Perricone. Oprah spoke about the top SuperFoods that Dr. Perricone described and also linked the Acai Berry with a Colon Cleanse as part of a weight loss regime. This resulted in the little berry from the Amazon gaining quite a bit of fame and popularity in the Western world.
Weight Loss
Acai Berries provide the body with vitamins, minerals, fibre and other nutrients so are ideal for slimmers and dieters during periods when they may not be getting as many nutrients from their diet.
Acai Berry Capsules are also a great option for those who do not get enough fruits and vegetables in their diet or anyone interested in maintaining overall health.
High Antioxidant
Pure Acai berry has 15-20 times more antioxidants (anthocyanins) than red grapes.
When toxins build up in our body from the non-organic foods we eat and the polluted air that we breathe, anti-oxidants help to fight away the build up and keep our body healthy.
Acai berries have been found to have particularly high levels of the antioxidant polyphenols including rutin, anthocyanins, and catechins.
Anthocyanins are an incredibly powerful antioxidant derived from the essence that gives the Acai berry their amazingly deep purple coloring. Studies of anthocyanins have have shown that these antioxidants possess anti-inflammatory and nervous system benefits, and have been associated with improved cardiovascular health.
Energy Levels & Food Fibre
Highly nutritious, the Acai Berry is a near perfect protein and has a hugh amount of dietary fibre. Acai berries can give you a feeling of 'fullness' so they are often used by diabetics to help curb cravings for high sugar foods.
Research has shown consumption of acai berry is linked to a great boost in our energy levels, which is also known to control our moods.
Quality
As with all nutritional supplements, be aware of the various cheap and fake products available in the market.
These Pure Acai Berry capsules are manufactured under GMP standards with Certificates Of Analysis. This ensures you are purchasing the real thing from a reputable supplier.
These capsules provide 500mg of pure freeze dried acai berry. This allows the full synergy of antioxidants, essential and healthy oils, fibres and proteins found in Acai to be retained, providing you with optimal nutritioal support.
This high potency product provides you with 100% pure acai juice powder at a price you can afford.
Features
SKU
UKSS_ACAICAPS
Features
High quality made under GMP standards with certificates of conformity
Ideal supplement during weight loss & slimming programmes
Freeze dried acai berry powder, using acai berry skin & pulp to give you optimum nutrition
Improve immune and digestive system and increase energy
Ideal to use in conjunction with colon cleanser (colon klenz-r or col-clear A)

Manufacturer

Specialist Supplements

Ingredients

Acai Berry Pure (freeze dried) 500mg,

Ingredients

N/A

Instructions For Use

Take 1 to 4 caps per day, depending upon requirement.

Nutritional Facts

Contains NO: Gluten, Grain, Wheat, Lactose, Preservative, Yeast of Fillers
Customer Reviews
Very pleased Review by

Holly

You can feel the difference... (Posted on 11/15/2011)
We Also Recommend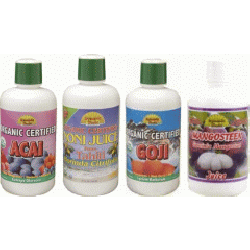 Regular Price: £79.75
Special Price £59.85