Noni for Women - Menopause Formula
Perfect Shape's Noni Juice for Women is designed especially for pre-menopausal, peri-menopausal, and post-menopausal women.
This unique formula contains many ingredients that will provide a woman's changing body with the nourishment it needs to reach and maintain optimal condition.
Perfect Shape's Noni Juice for Women combines Organic Noni Juice ( Morinda Citrifola), with Pomegranate Juice Concentrate, Soy Isoflavins, Calcium Citrate, Black Cohosh, Red Clover, Chaste Tree Berry, Dandelion, Saw Palmetto and Vitamins B, C and E. This unique blend has been developed, based on studies showing that each of these ingredients is beneficial to a woman's changing body.
Some of the commonly reported benefits of each of the ingredients are listed below:
Noni Juice
Increased mental clarity and attention span
Boosts energy levels
Improved metabolism
Helps to regulate blood sugar levels and promotes healthy joints
Pomegranate Concentrate
Helps maintain a healthy heart
Helps maintain healthy blood cholesterol levels and maintains healthy blood pressure
Defends against many symptoms associated with menopause
Soy Isoflavones
Function as antioxidants and phytoestrogens within the body
Can help maintain breast and uterine health
Contains Isoflavones (found in only a few plants)
Calcium Citrate
Calcium promotes healthy teeth and bones
Calcium is a major mineral that is essential to maintaining optimal health
Black Cohosh
Helps to eliminate menopausal symptoms while relieving nervous tension
Can help to relieve the symptoms commonly associated with menopause: hot flashes, night sweats, mood swings, and irritability
Black Cohosh can help to relieve discomfort associated with menstruation
Red Clover
Natural alternative to hormone replacement therapy for relief from hot flashes, vaginal dryness and other symptoms of menopause
Helps promote breast and uterine health
Chaste Tree Berry
Helps maintain healthy skin
Helps relieve menstrual difficulties
Dandelion
Maintain healthy digestive function, breast health, glowing skin, and joint flexibility
Promotes healthy stomach, liver, spleen, kidneys, and gall bladder
Saw Palmetto
Maintains healthy prostate and urinary tract
Vitamin B Complex, Vitamin C and Vitamin E
Keeps skin glowing and maintains skin elasticity
Fights the harmful effects caused by everyday stress
B vitamins are essential for proper organ function
Vitamin C can boost the immune system
Vitamin E is essential for maintaining healthy hair and skin
Note: results may vary from person to person.
Features
SKU
NONW
Features
Helps to defend against many symptoms associated with menopause
Helps maintain breast and uterine health
Provides a natural alternative to hormone replacement therapy
Improves condition of skin, hair and nails
Improve digestive function

Manufacturer

Dynamic Health

Ingredients

Organic Noni Juice (approx. 92%), Pomegranate Juice (8%), Soy Isoflavones, Calcium (Citrate), Black Cohosh, Red Clover, Chastetree Berry Powder, Dandelion, Saw Palmetto, Phosphorus, Vitamin C (Ascorbic Acid), Vitamin B1 (Thiamin Monomitrate), Vitamin B2 (

Ingredients

No

Instructions For Use

Take 30ml daily, preferably on an empty stomach

Nutritional Facts

Total Fat 0g, Cholesterol 0mg, Sodium 0mg, Total Carbohydrate 7g, Protein 0g, Vitamin C 60g, Vitamin B1 6.5mg, Vitamin B2 7mg, Vitamin B3 40mg, Vitamin B6 8.4mg, Vitamin B12 1000mcg, Vitamin B15 10mg, Chaste Tree Berry 50mg, Soy Isoflavones 55mg, Black Co
We Also Recommend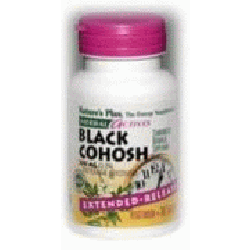 Regular Price: £19.90
Special Price £17.80