Perfect Shape's Noni for Men - Vitality Formula
Perfect Shape's Noni Juice for Men is a unique formula designed to provide the man's body with the nourishment it needs to boost stamina and maintain heightened physical performance levels.
Perfect Shape's Noni Juice for Men combines Organic Noni Juice ( Morinda Citrifola), with Horny Goat Week, American Ginseng, Asparagus Racemosa, Saw Palmetto, Lycopene and Vitamins B and E. This unique blend has been developed, based on studies showing that each of these ingredients is beneficial for men's health.
Some of the commonly reported benefits of each of the ingredients are listed below:
Noni Juice
Increased mental clarity and attention span
Boosts energy levels
Improved metabolism
Helps to regulate blood sugar levels and promotes healthy joints
Horny Goat Weed
A natural aphrodisiac that enhances libido in men
Helps to restore sexual fire, can help to boost erectile function, and can allay fatigue
Leaves of this plant contain a variety of flavonoids, polysaccharides, sterols, and magnaflorine (an essential alkaloid)
American Ginseng
Ginseng helps to fight stress throughout the body
Removes mental and physical fatigue
Boosts energy levels and enhances and restores memory
Improves sexual function and helps stimulate the gonads
Asparagus Racemosa
Traditionally used to maintain health in the kidneys & lumbar regions, and helps to maintain healthy skin
Saw Palmetto
Saw Palmetto is used to maintain prostate and urinary tract health
Is an aphrodisiac for men
Contains fatty acids that help reduce dihydrotesterone in the prostate
Lycopene
Helps maintain a healthy heart and cellular function
B Complex Vitamins and Vitamin E
Fights the harmful effects caused by everyday stress
B vitamins are essential for proper organ function
Vitamin E is essential for maintaining healthy hair and skin
Note: Results may vary from person to person.


Features
SKU
NONM
Features
Helps to maintain prostate and urinary tract health
Helps maintain healthy heart and cellular function
May help to restore sexual fire
Boost immune system
Improve metabolism

Manufacturer

Dynamic Health

Ingredients

Organic Noni Juice (approx. 99%), Horny Goatweed, American Ginseng, Eurycoma Longfolia, Saw Palmetto, Lycopene, Zinc, Asparagus Racemosa, Vitamin C (ascorbic acid), Vitamin B1 (thiamin mononitrate), Vitamin B2 (riboflavin), Vitamin B3 (niacinamide), Vitam

Ingredients

No

Instructions For Use

Take 2 Tablespoons (30ml) daily, preferably on an empty stomach

Nutritional Facts

Fat 0g, Cholesterol 0g, Sodium 0g, Carbohydrate 4g, Protein 0g, Vitamin C 60gm, Vitamin B1 6.5mg, Vitamin B2 7mg, Vitamin B3 40mg, Vitamin B6 8.4mg, Vitamin B12 100mcg, Vitamin B15 10mg, Lycopene 50mg, Zinc 10mg, Eurycoma Longfolia 200mg, Asparagus Racemo
We Also Recommend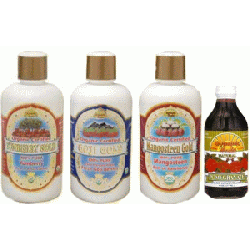 Regular Price: £82.80
Special Price £65.00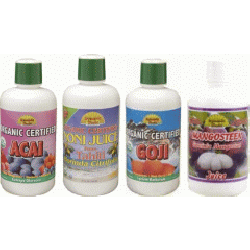 Regular Price: £79.75
Special Price £59.85