Goji Gold - 100% Pure Organic Juice 946ml
The delicate berries of the Goji plant (Lycium Barbarum) have been treasured for centuries by the Himalayan people. These berries flourish in the tranquil valleys that are naturally protected by the Majestic Himalayan Mountains. The nutrient rich soil and the fresh mountain air guarantee nearly perfect conditions for the plant to blossom. Goji Juice, formerly a Tibetan secret, was used in ancient recipes as a delicious-tasting elixir that provided many natural benefits.
Goji Gold is rich in naturally occurring minerals (Zinc, Calcium, Germanium, Selenium, Phosphorus, Copper and Iron) and many Amino Acids (Isoleucine & Methione). Goji Gold also provides Antioxidant Vitamins. It contains four unique Polysaccharides and Phytonutrient compounds, that work in the body as directors and carriers of the instructions that cells use to communicate with each other. These Polysaccharides are "Master Molecules" that command and control many of the body's most important defence systems and encourage good overall health.
Features
SKU
GOJG
Features
Boost Energy Levels
Promotes Weight Loss
Improves Circulation
Promotes fertility: may increase sperm count
Strengthens the immune system

Manufacturer

Dynamic Health

Ingredients

Organic Goji Juice from fresh Goji Berries. Does not contain alcohol, sugar, articifial colour or preservatives.

Ingredients

No

Instructions For Use

Take 30ml (1 fl oz) daily, preferably on an empty stomach.

Nutritional Facts

No
Customer Reviews
Great juice Review by

jennifer

This is the first time I have ordered the Goji Gold Pure organic juice, I have ordered before but not this juice, this is the best I have ever tasted and will be ordering again. (Posted on 1/10/2012)

Improved Iron levels and tastes LUSH! Review by

Margaret Hatherall (Mrs)

 I tried this Goji Juice because it is so nutritious and my iron levels needed a boost.

I just wanted to tell you that I have never tasted anything so delicious in my life before, this juice really is "nectar"-absolutely lush! I think you should mention this fact in your description.

Anyway the iron levels are no longer a concern-I wish doctors would give prescriptions for Goji Juice instead of useless iron pills. 
All the best to you and your company. (Posted on 2/25/2011)
We Also Recommend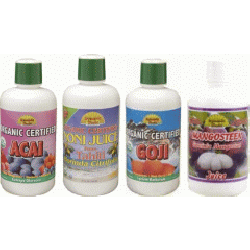 Regular Price: £79.75
Special Price £59.85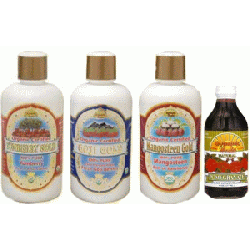 Regular Price: £82.80
Special Price £65.00